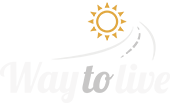 Estamos trabajando actualizando la web ;)
Somos una empresa de Asesoría Contable y Fiscal, Administradores de Fincas y Servicio de Asesoría Inmobiliaria. Servicios para Empresas, Autónomos, Residentes y No Residentes. Siempre enfocados en buscar el mejor resultado que beneficie el interés de nuestro cliente, todo ello respaldado con nuestro equipo de profesionales de confianza.
Si tiene alguna duda o pregunta puede ponerse en contacto con nosotros en:
Telf: 952 80 81 05
Email: info@waytolive.es
Dirección: Calle Vientos del Sur
Urb. Atalayas de Riviera,
Local 1-Chaparral
Calahonda (Mijas)
29649
---
We are a company that focused on Tax and Fiscal Advisory for Companies, Self-employed (Freelance), Resident and Non-Resident. We also manage the administration of Communities as well as real estates advisory. Always focused on finding the best result that benefits the interest of our client, all backed by our team of trusted professionals.
You can contact us at:
Phone: 952 80 81 05
Email: info@waytolive.es
Address: Calle Vientos del Sur
Urb. Atalayas de Riviera,
Local 1-Chaparral
Calahonda (Mijas)
29649